Saturday March 26th, 2016 at Fort De Soto Park in Tierra Verde , FL.
The event will start at 9am and it is FREE. If you are interested in participating, please register by filling out the form at the end of the post.
This will be an introductory hands-on workshop on handline fishing.  No fishing experience is necessary, we'll loan you a Yoyito fishing kit  along with instructions to get you going.  You'll learn how to cast, retrieve and with a little bit luck, catch a few fish.
On this workshop, we'll focus on hand line techniques for redfish and flounder in the shallows. You'll also learn how to catch pinfish and other smaller species for life bait.  After lunch, we'll move to the pier and try our luck with mackerel and silver trout.
We've visited the park on the March 12th and took some photos for those of you who are not familiar with this park.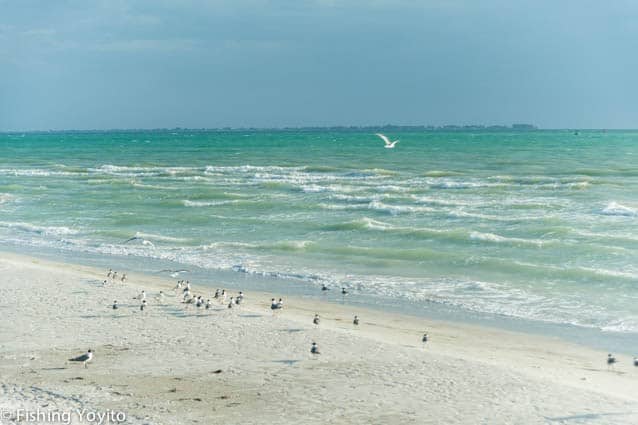 This is the south end of the park, looking at the inlet that flows under the sunshine skyway bridge.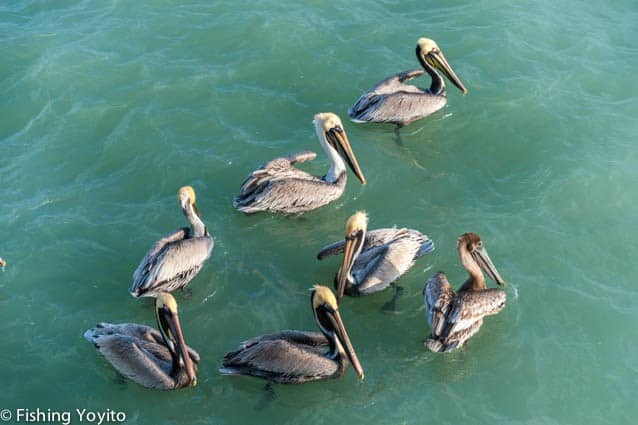 There were bands of pelicans among many other birds, some of them seem to have no fear of humans at all.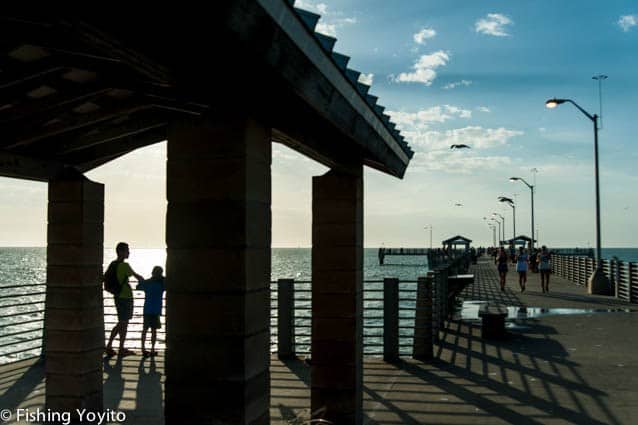 The fishing pier has several of these structures, I'm sure they will come in very handy if the weather goes south.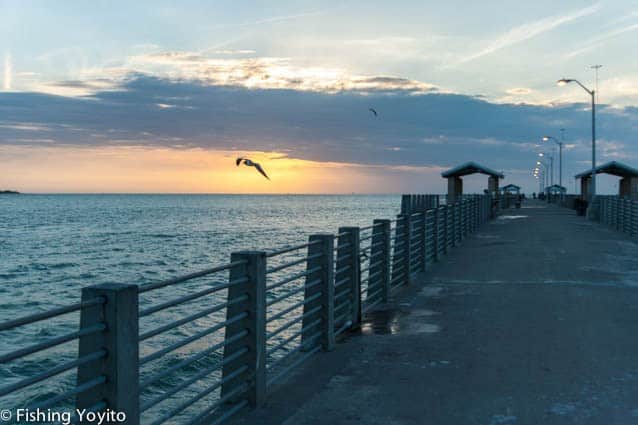 This is a very comfortable pier, with several fish cleaning stations and running water.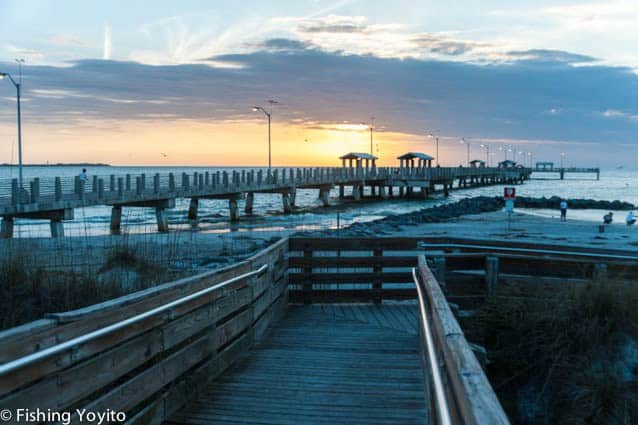 Looking at the pier from the boardwalk.
Please note, that Florida requires that anyone who want to fish, obtain a saltwater shore fishing license.  However, if you are a Florida resident, you can obtain the license for free, if you get it at a store or the tag agency.  If you get your license on the internet or by phone there will be a $2 – $3 service fee.  For more information visit the Florida Fish & Wildlife Commission's website by clicking here.  
This is not a formal setting, think of it more as a get together, where people with a wide range of fishing skills, sit around and trade stories, tips, recipes and build friendships.  The plan is to meet in front of the bait store by the pier at 9am.  Once everyone arrives, we'll move back in the area of the trees and make sure everyone knows how to use the gear, make basics knots and is ready to fish.  From there we'll hit the flats in search of redfish, don't worry we'll be there to lend a head if you need it.
Around noon, we'll break for lunch (please bring your own snacks and beverages).  There are places in the park you can buy drinks and snack, but the options are somewhat limited.  After lunch, everyone is welcome to explore the park and find a spot they like and fish the rest of the day.
In the afternoon, we'll move to the pier and concentrate on fishing for mackerel, trout, flounder and bottom fish. All these plans are tentative, depending on wind and currents we may decide to something different, after all, the fish will not read this blog post, so it's not like they are actually waiting for us.. 🙂
When you are done fishing, we ask you to please return the Yoyitos and tackle to me. However, if you find that you liked using it and want to keep it, you can purchase the kit at the discounted price of $20. The main reason we are organizing this workshop is to introduce folks to handline fishing and provide a lifesaving skill.
The park closes at 6:30pm, but the two piers are open until 11pm.  For anyone that wants to stay past sunset fishing at the pier, just make sure you bring along a windbreat or a jacket, even on warm day if the wind picks up it might be nippy.   Night time fishing at the pier can also be very productive, there is also a good chance to catch sharks at that time.
Another important thing to note, is that even though the workshop is free, there is a fee to enter the park.  The cost is $5 per car.  Click here to visit the Fort De Soto Park website for more information. You'll find the park offers many other activities besides fishing and camping.
So if you want to learn how to fish, visit a beautiful park, spend an nice afternoon fishing, or just make new friends, please consider attending this workshop.
If you are coming, please fill out the form below so I can get a good headcount and plan accordingly.